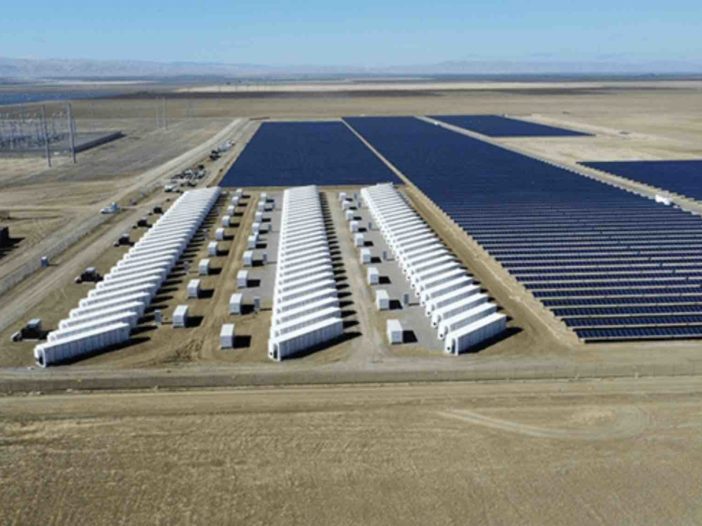 More than half of all new electric-generating capacity expected to be installed in the United States in 2023 will come from solar and battery storage, according to new data published by the country's Energy Information Administration (EIA).
According to the EIA, of the 54.5GW of new utility-scale electric-generating capacity developers are planning to add to the grid this year, 54% will be solar power and another 17% battery storage.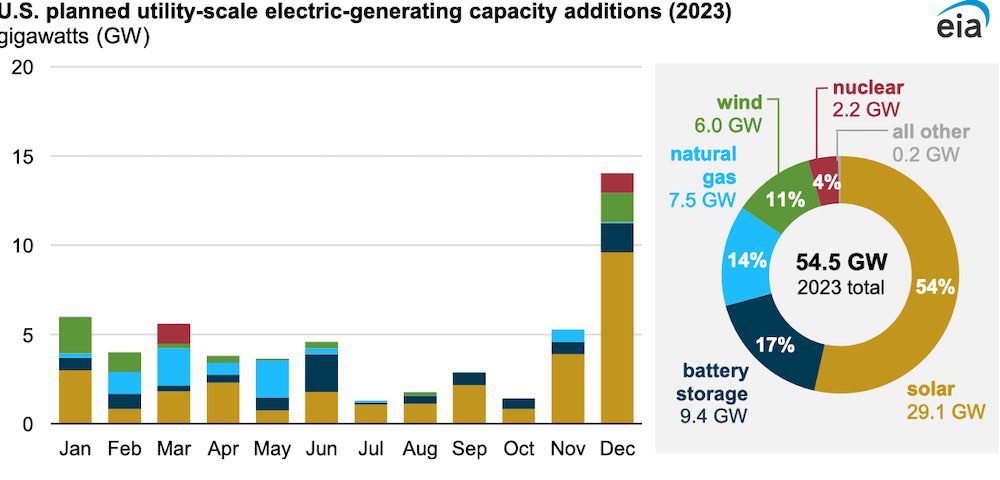 Currently, developers are planning to install 29.1GW of new solar power across the United States in 2023. This will be a huge increase on what was installed in 2022, which fell by 23% compared to the 13.4GW added in 2021 – a year which stands as the US record for most utility-scale solar capacity added in a single year.
The drop in solar capacity installed in 2022 is unsurprising, given the global supply chain constraints and disruptions caused by the global COVID-19 pandemic and Russia's invasion of Ukraine.
As such, some of the projects which were delayed in 2022 are expected to be coming online in 2023, helping to boost the year's new capacity additions.
If all goes according to plan, 2023 will set a new record for single-year utility-scale capacity additions, almost doubling what was seen in 2021, and accounting for 54% of all new utility-scale electric-generating capacity.
The EIA also expects that new solar capacity additions will be led by Texas with 7.7GW and California with 4.2GW. Together, the two states account for 41% of planned new solar capacity.
Bolstering the ramp-up of new utility-scale solar capacity will be nearly 10GW of new battery storage capacity. Specifically, developers have reported plans to add 9.4GW of new battery storage, more than doubling the existing 8.8GW of battery storage capacity already online.
Again, 71% of the new battery storage capacity being installed is expected to be installed in Texas and California, two states with huge capacities of wind and solar generation.
A further 6GW of utility-scale wind energy is currently expected to be brought online this year, slowing dramatically on the record additions of more than 14GW in both 2020 and 2021.
Joshua S. Hill is a Melbourne-based journalist who has been writing about climate change, clean technology, and electric vehicles for over 15 years. He has been reporting on electric vehicles and clean technologies for Renew Economy and The Driven since 2012. His preferred mode of transport is his feet.
via RenewEconomy https://ift.tt/1WDBEzc