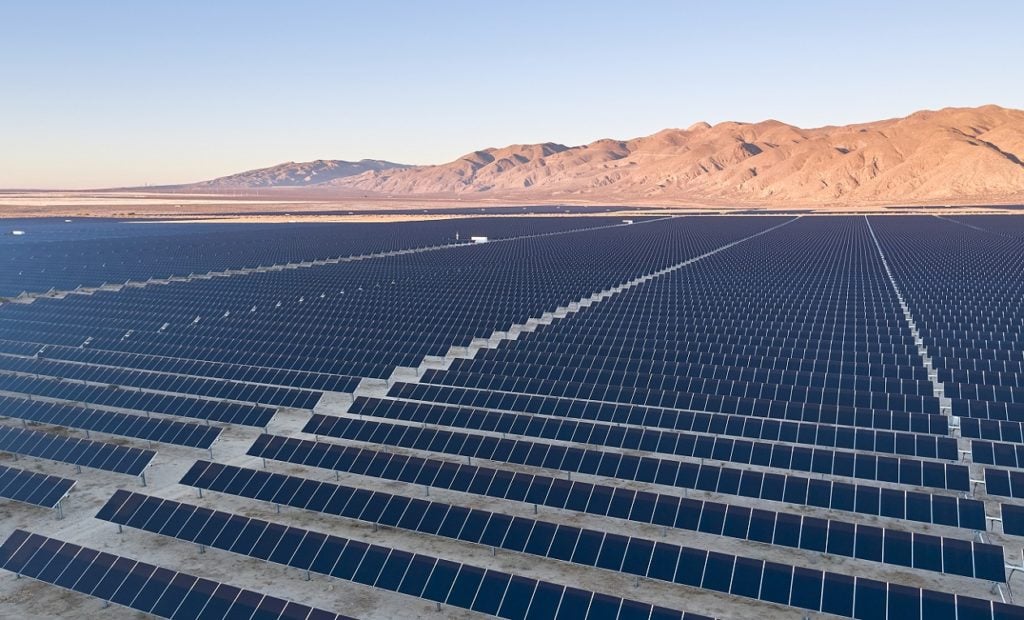 Solar PV generation in the US during 2022 increased by 24.14% year-on-year according to the country's Energy Information Administration (EIA) latest report.
The data – which was reviewed by non-profit research organisation Sun Day Campaign – showed that solar remained the fastest-growing renewable energy source in 2022 and ended the year with a share of 4.74% of all electricity capacity generated in 2022, up from the 3.95% share in 2021.
Solar PV's share in total electricity capacity generated continues to increase as more capacity is installed, with 12.6GW of utility-scale added in 2022, almost flat year-over-year due to ongoing supply chain issues aggravated by the Uyghur Forced Labor Prevention Act that was implemented in June 2022.
During 2022, renewables provided 22.58% of total US electrical generation capacity, up from 20.79% the previous year and slightly improving the EIA's forecast of 22% for the full year.
All renewables combined have produced more renewable energy sources than coal and nuclear power but trailed behind natural gas which accounted for 39.72% of the total generation.
"Renewables are now on track to reach one-quarter of electrical generation in 2023 as well as one-seventh of total domestic energy production and then accelerate in the years to follow," said Ken Bossong, executive director at SUN DAY Campaign.
Solar's output in total electrical generation in the US is set to keep growing as almost two-thirds of new capacity additions in the US will come from solar PV with nearly 73GW added through November 2025.
via PV Tech https://ift.tt/pQPzove