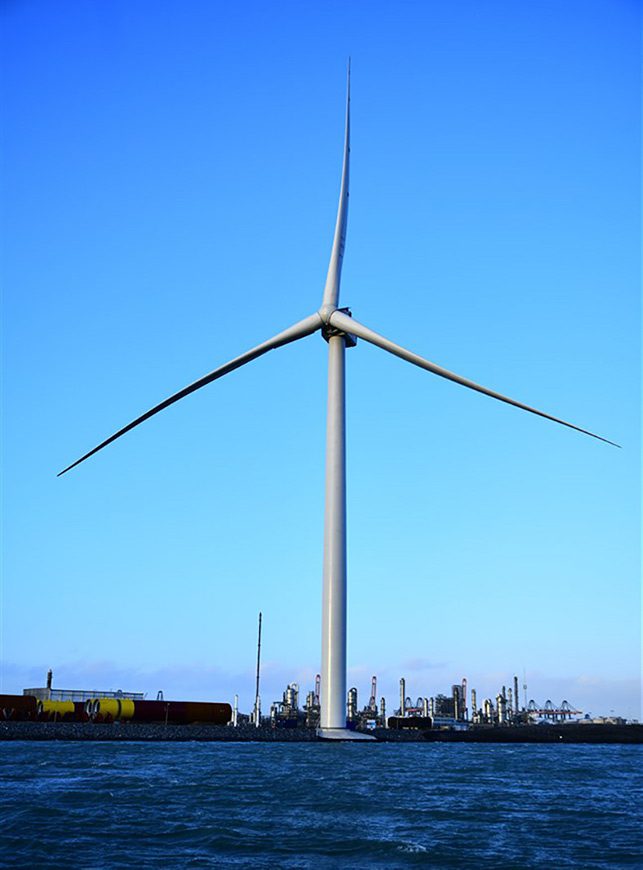 Wind turbines have become too complex and it's time to pull back on niche models and streamline operations, GE's onshore wind boss says.
Turbine builders like GE have tried to combat declining power purchase agreements (PPAs) and shrinking tax credits with "faster product launches, more variants, more product derivatives", GE onshore wind head Vic Abate told the GE 2023 investor conference.
"The result of that was more complexity, lower quality and higher costs," he said.
GE has struggled with its wind business, blaming the $US2.2 billion ($A3.3 billion) loss in 2022 on rising warranty provisions as more complicated turbines cause higher than expected maintenance costs and warranty call-outs.
GE is not the only company suffering from upsizing its turbines too quickly, with the industry increasingly suffering from getting too big, too fast.
Faulty components created a €472 million ($A28 million) hole in Siemens Gamesa's December quarter result, making up more than half of the nearly billion-euro loss for the period.
And Vestas added €210 million in warranty provisions for repairs in the December quarter, as rising call outs and higher upgrade costs bite at the Danish company, too.
An industry source told RenewEconomy behavioural software enabled the bigger and bigger turbines by creating a way for the machine to automatically protect itself under different conditions.
But in order to handle the extra loading without increasing the cost through adding extra steel for stronger towers and extra concrete, software and turbine design had to do "more extreme things" to allow the bigger machines to function.
In turn, the larger sizes – particularly those being rolled out so quickly – opened the potential for more breakages.
Is standardisation the cure?
GE's solution is standardisation towards "workhorse" products that fit most scenarios, instead of catering to all niches.
The company is reducing the number of rotor models it will make from 15 to four, the number of nacelles from nine to four, and the number of tower models from 40 to nine.
"As a result, we're going to end up with larger fleets of the same unit. This is going to give lower production costs, this is going to drive a faster closed loop learning curve, and really allow us to drive more robust innovation in a structured way," Abate says.
The move away from niche models rolled out too quickly will improve reliability and fleet performance. When combined with reducing the number of countries where GE bids for projects by 50 per cent, that will carve $US500 million out of GE's costs, Abate says.
"We're addressing the quality challenges and the proactive measures that we're making. We don't see that charge that we took last year repeating."
Furthermore, GE estimates that to deliver on climate change goals, wind power will need to deliver six-times more terawatt hours in the next two decades.
"You have to think about fleets of 50,000 units fleets of 100,000 units, not one-off niche projects of 1000," Abate says.
Performance management for existing fleet
To counter the problems at wind farms that do have GE's full range of models, it is launching a performance management program for existing fleets.
It will put 200 engineers to work looking at the current data produced by existing turbines operating in the field and using that to inform design teams, supply chain management and manufacturing processes.
A proactive fleet enhancement program, launched in 2022, is focused on specific components and some specific models.
Abate says 15 per cent of turbines built by GE that are operational have been through the quality control program, and the company is aiming for 50 per cent by the end of 2023.
Rachel Williamson is a science and business journalist, who focuses on climate change-related health and environmental issues.
via RenewEconomy https://ift.tt/OBn6JPG