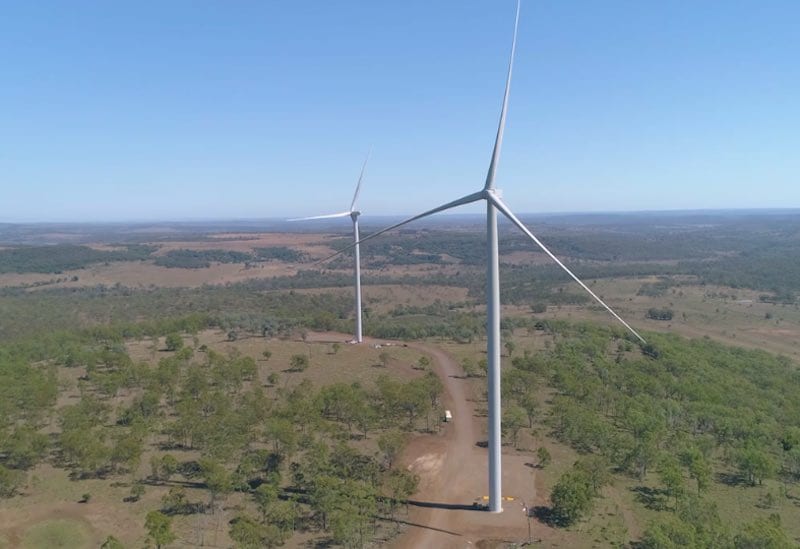 Rooftop solar made its mark on the grid in a mostly sunny and mild Easter weekend, forcing grid demand down to new record lows in a dramatic weekend that also saw new highs for wind and solar output, and also record levels of wind and solar curtailment.
The new lows were recorded in the NSW grid – the country's biggest – where network demand fell to 3,957MW at 12.50pm on Sunday, April 9. That was down 173MW from the previous low set in late October last year, and was followed by a new low for "operational demand" of 4,101MW some 10 minutes later.
Both new lows were the result of mild demand and strong output from rooftop solar, which has been rapidly eating into the coal market's lunch in recent years. But on Sunday, it also had dramatic impacts on large scale renewables.
According to data from analysts GPG NemLog2, large scale wind delivered new record highs for both output (1,963MW) and share of grid generation (34 per cent), between 3.15am and 3.25am on Sunday.
But as the sun rose, and rooftop solar served a sizeable of the relatively low demand, coal was not the only fuel sidelined: Curtailment of large scale wind and solar hit a record high of 2,125MW in NSW as prices went into negative territory and other constraints took hold.
A similar story was being played out in Queensland, GPG Nemlog2 says, with rooftop solar reaching a record share of 47.7 per cent at around 12.25pm, and wind energy also setting a new peak for curtailment.
That was a pity, because the combination of renewables and curtailment could have taken the share of the grid to a record 86.8 per cent, but it was not to be.
The overall National Electricity Market also experienced a new record level of curtailment of large scale solar of 3,624MW at 1140am on Sunday, a rise of 535.83MW from the previous high set just a day earlier.
Giles Parkinson is founder and editor of Renew Economy, and is also the founder of One Step Off The Grid and founder/editor of the EV-focused The Driven. Giles has been a journalist for 40 years and is a former business and deputy editor of the Australian Financial Review.
via RenewEconomy https://ift.tt/SYQ3yak