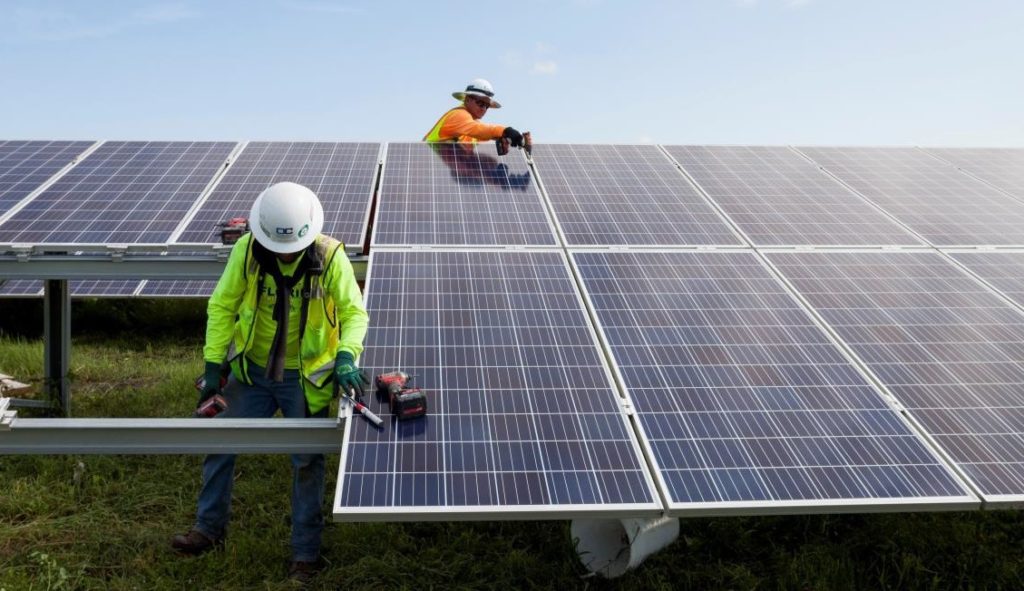 NextEra Energy has signed a memorandum of understanding (MOU) with CF Industries – an ammonia producer – to develop a green hydrogen facility in Oklahoma powered by 450MW worth of renewable energy.
The project would be developed at CF Industries' Verdigris complex and be joint-owned between CF and NextEra Energy. The green hydrogen produced would be used by CF Industries to produce ammonia for use in the US agricultural sector to aid in its transition to low and zero-carbon fertilisers.
Investment for the proposed facility is yet to be clarified, but it was submitted to the Department of Energy's (DOE) regional clean hydrogen hub funding programme earlier this month. Both companies said they expect support from the DOE to factor significantly in their evaluation process for the project.
The renewable energy sources to be deployed at the project were not revealed.
"NextEra Energy Resources is committed to leading the decarbonisation of the American economy, and the agriculture industry is fundamental to that goal," said Rebecca Kujawa, president and chief executive officer of NextEra Energy Resources. "We are honored to work with CF Industries to bring green hydrogen production to its Verdigris Complex while also creating additional jobs and economic benefits for the state of Oklahoma."
2022 saw NextEra Energy post a 16% increase in net attributable profits year-on-year. Its subsidiary Florida Power & Light is developing a pilot green hydrogen centre in Okechobee, Florida.
via PV Tech https://ift.tt/qbYTBrL